MEMBERSHIP
TPO's Annual Membership provides you and your management team immediate and personal access to our team of experts. With decades of HR best practices, employment regulations, training, investigations, and employee relations experience – our consultants bring a unique combination of qualifications and credentials that sets us apart. Members receive reduced rates on all TPO support services.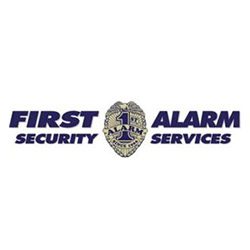 "First Alarm has been partnering with TPO since 2018. As an HR professional, I rely on TPO to keep me updated on the constantly changing human resources landscape. Throughout this pandemic, I have reached out to TPO weekly, if not daily, for information, advice, and current guidelines."
First Alarm: TPO Members Since 2018
Gillian Stearns. HR Manager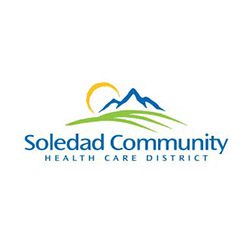 "TPO has been supporting SCHCD's ongoing HR practices throughout the past 15 years. We have over 150 employees, so TPO's partnership is a great help to work through day-to-day questions and challenges. We also rely on TPO to ensure the District is in compliance with so many required employment laws and regulations. They keep our Employee Handbook policies current, and provide excellent training programs for our employees, supervisors and management team. Since HR is only one hat I wear, I appreciate their expert support to keep the District and me on top of this complicated aspect of my job."
Soledad Community Health Care District: TPO Members Since 2005
Debbie Ramirez, Human Resources/Payroll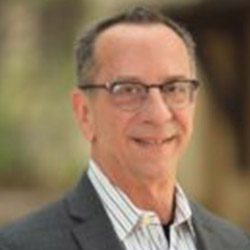 "The Carmel Bach Festival is one of the longest-running summer music festivals in the world, 82 years, 12,000 patrons and counting. We have anunusual business model in that the Festival has only six full-time staff members, but during the Festival month of July, we have a population explosion when an additional 130 employees, including vocal and instrumental musicians, stage crew members, special guest artists, and a variety of operational support persons join us for the month. TPO is helping us be bigger and better than we could be by ourselves relative to managing a work force of that size and following best practices and maintaining compliance with all the rules and regulations around personnel management. We're updating our staff handbook, bringing in the HR Administration Kit, revising job descriptions, participating in various training sessions, and taking advantage of TPO's expertise, quick response and collaborative style to address a variety of issues and opportunities in connection with multiple regulatory and employee relations matters. The Carmel Bach Festival is off to a great start with Michaelle Stanford and the entire TPO team and look forward to a continuing mutually-beneficial business relationship."
Carmel Bach Festival: TPO Members Since 2019
Steve Friedlander, Executive Director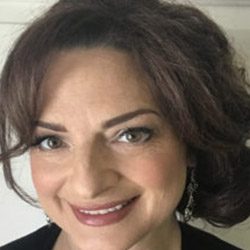 "Halo Specialized Home Care began as a fairly small company, one could say a "ma and pa" operation. Over the past few years we have experienced significant growth while providing the highest quality of care to our clients. A key factor in our success is managing our Human Resources to ensure we attract and retain the best qualified caregivers and staff. TPO has added tremendous value as our Team of HR Experts. TPO partners with us to ensure that our employment practices are sound and compliant, and also that our leadership and management methods promote positive employee relations and retention. TPO has helped create structure and consistency for Halo, including developing policies (the HR Kit is invaluable), training, coaching and expert HR consulting. The quality of TPO's support, expertise and professionalism is outstanding, not to mention how incredibly responsive they are!"
HALO Specialized Home Care: TPO Members Since 2017
Julie Wohlman, Owner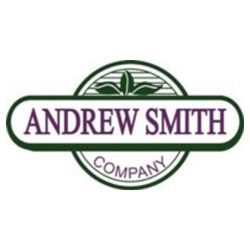 "TPO helps Andrew Smith Company navigate the ever-changing landscape of Human Resource and Payroll Management. They provide us with both top-level strategic oversight as well as hands-on practical solutions. We are definitely a better company through our relationship with them. They recently trained our employees on Harassment, Discrimination and Retaliation prevention. We were very happy with TPO's Spanish-speaking trainer and the updated, interactive in-person TPO training program. Thank you for all your support."
Andrew Smith Company: TPO Members Since 2010
Tim Ruediger, CFO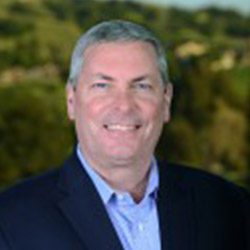 "TPO has provided Corral de Tierra Country Club with Human Resource services for over 20 years. The experience and professionalism we receive from TPO is second to none! Their wide range of services provides our Club with all the support we need to stay current with employment law, wage and hour, harassment training, management recruiting, employee handbook revisions, and many more services."
"One of the most important issues for me is the ability to consult with the same familiar personnel. Jill and Robert have done an excellent job retaining key personnel. I also appreciate their knowledge of the top local industries and the challenging labor market we have here in Monterey County."
"TPO Provides excellent service at a reasonable cost. Thank you, TPO!"
Corral de Tierra Country Club: TPO Members Since 1997
Michael J. Oprish, General Manager/COO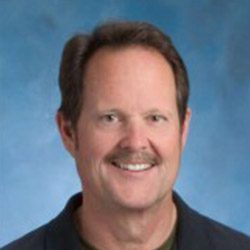 "We've worked with TPO since 2005 and they have been a true partner, working hard to understand our goals, our company culture, and helping to guide us through the many challenges and ever-changing laws we're faced with today. Their dedicated team has provided us with an all-encompassing, committed and systematic approach that has been invaluable, along with expertise and advice which has resulted in more efficient HR outcomes as well as innovative strategies for our long-term success. TPO has been a natural fit since day one and bringing them onto our team has been one of the smartest things we've ever done! They are pro-active, always looking for bigger and better ways to help move our organization forward, and we truly value and respect them as part of our company team at Scudder."
Scudder Roofing: TPO Members Since 2005
Pete Scudder, President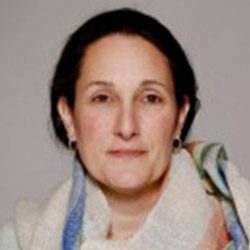 "Meals on Wheels of the Monterey Peninsula, Inc. is a non-profit agency serving the needs of seniors and their families on the Monterey Peninsula. We have been very appreciative for the support and training we have received from TPO in the recent years. As a NPO Executive Director, one is a Jack of All Trades, Master of Few, and as we all know HR management is very technical and ever changing. We have relied on Jill, Robert and the TPO team to guide us through human resource problems, policies development and team building. Their expertise allows us to do what is right, keep our small but mighty team functioning and allowing us to focus on doing the work we do for our clientele and the betterment of senior's lives in our community. We are thankful for their strong shoulders, empathetic ears and breadth and depth of knowledge in the area of Human Resource management!"
Meals on Wheels of the Monterey Peninsula: TPO Members Since 2017
Viveca Lohr, Executive Director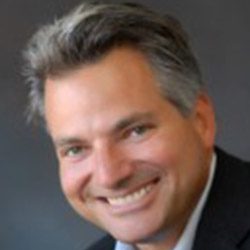 "Our core business is managing the information technology systems of small and mid-sized businesses throughout California, so we understand the importance of trust in outsourcing relationships. You're paying someone else to do one of the most fundamental functions in your company; you have to trust that they are going to do it as well or better than you could. In our case, our clients trust us with their IT; in our case, we trust TPO with our people. They help us make sure we do the right thing for our most precious asset, our employees."
"We've been working with TPO for over a decade and they've never let us down. They helped us create our first employee handbook, our original job descriptions and gave us advice about how to manage our team. Since then, they've kept us compliant with all the latest rules and regulations and, most recently, provided us with talent recruitment. They are an important part of our team!"
Alvarez Technology Group: TPO Members Since 1997
Luis Alvarez, President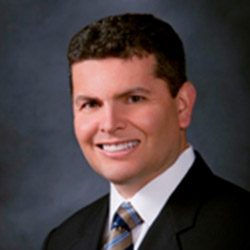 "Hiring TPO is one of the best things I have ever done. I now have my own HR Director who has big corporation experience for a fraction of the costs. We began using our membership benefits immediately and it paid off. Thanks to TPO I now feel a lot more confident in managing human resources."
Credit Consulting Services, Inc.: TPO Members Since October 2013
Rodney Meeks, Vice President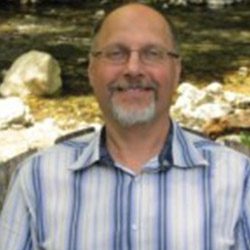 "For years, the Big Sur River Inn handled Human Resource issues in-house, doing the best we could. We finally realized we were unable to keep up with the demands of operating a fast-paced business along with ever- growing government regulations – particularly in the area of labor law and employee management. TPO has been a great partner, helping us organize our HR, and take control of an area of our business that just can't be ignored. The TPO staff has always been available to us for training, education, and any questions that come up on a day-to-day basis. Their assistance has become an integral and invaluable component of our operation."
Big Sur River Inn: TPO Members Since 2011
Rick Aldinger, General Manager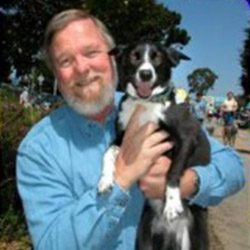 "The SPCA for Monterey County is the leader in animal protection, rescue, and welfare. Helping animals requires that we help the people of our community understand and appreciate the many important relationships that exist between animals and people. Our success depends on a bright, articulate, and well trained staff. TPO's Management Excellence Series is a vital resource that helps us provide exceptional training for our managers. They return from TPO trainings with the confidence and skills necessary for effective team leadership. These new skills materially improve our ability reach the organizational milestones on the road to achieving our mission."
SPCA for Monterey County: TPO Members Since 2010, Client Since 1997
Gary Tiscornia, Executive Director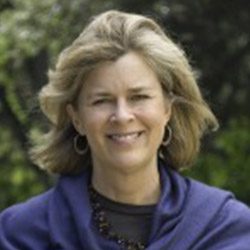 "Rancho Cielo is a place of opportunity for many young people – as many as 150 per day. As a non-profit, we run with a very lean staff, maximizing our administrative overhead to the degree possible. One tool we have to do that is TPO. Relying on TPO to be our HR expert relieves us from having to focus on (and pay for) HR management every day. We have a fairly complex HR portfolio, with both exempt and hourly employees, students earning stipends, and program participant-employees. TPO makes sure that we are following the laws and regulations – which is part of setting an example for our young people."
Rancho Cielo Youth Campus: TPO Members Since 2009
Susie Brusa, Executive Director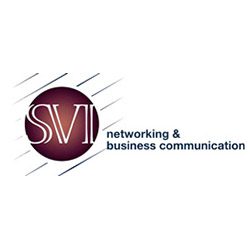 "We have been long term partners and members of TPO for several key reasons. I can completely rely on their integrity, professionalism, HR knowledge and business expertise. No matter which consultant provides us with support, we receive consistently reliable and direct advice. No long and involved lectures on this law and that. Just cut to the chase so I can get on with the business of our business. TPO enables us to take care of complicated employee relations and compliance issues correctly so we can focus on being successful and staying on the leading edge of our fast- paced technology industry. They are the experts so we don't have to be."
South Valley Internet: TPO Members Since 2003
Elise Brentnall-Alexander, Vice President/Chief Operations Officer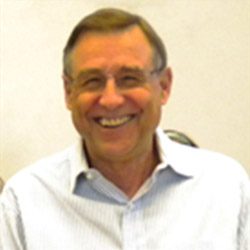 "TPO provides us with both proactive, and as-needed regulatory support to keep our employment practices legally sound while fostering positive employee relationships. We look forward to TPO's Annual Conference each year, coming back with leading edge HR knowledge and fresh information to keep our employees motivated and inspired. The most important value TPO adds is having on-the-spot access to Melissa Irwin and TPO's entire team of highly professional HR experts. TPO's sage advice helps us make better decisions so we can stay focused on our students and core business."
Central Coast College: TPO Member Since 2005
Robert Schaefer, President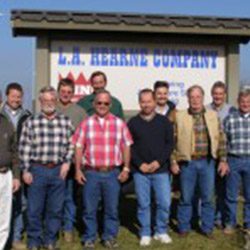 "With all of the human resource challenges and changing laws today we can always count on TPO to provide quick and knowledgeable guidance to our questions that arise. In addition to their advice, we have taken advantage of many of the training seminars offered. Our mission is to provide the highest level of Customer Service while offering quality products and services to ensure customer satisfaction, employee development, and long term Company growth and profits. Over the last 12 years TPO's partnership has been an asset in helping us jump the human resource hurdles that line our path. This expertise has been invaluable."
L.A. Hearne Company: TPO Member Since 1999
Francis Giudici, President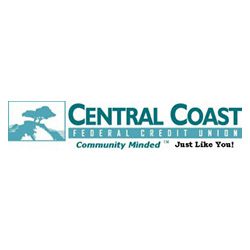 "TPO and Central Coast Federal Credit Union have been working diligently together for the past 18 years. There have been countless ways that TPO has supported our employment practices, ranging from revamping our Employee Handbook, working on job descriptions, keeping us informed on the policies and regulations in the vast field of HR, to offering seminars, classes and further education to our HR professionals and upper management. It is a great working relationship based on mutual respect. We know that when we work with anyone at TPO, we are dealing with the best! Everyone plays such an integral role in making sure our organization is at its finest and adhering to the laws for the sake of our employees and the community."
Central Coast Federal Credit Union: TPO Member Since 1992
Leinette Limtiaco, President/CEO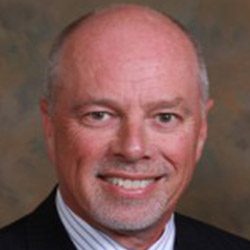 "TPO adds to the success of our organization in two ways. 1) TPO is a most valuable resource in the management of our personnel and any such issues that arise…from training, employee handbook creation, consultation, to problem intervention/resolution. In small to medium size business like ours, it is impossible and impractical to have multiple experienced and credentialed human resource professionals on staff; and unfeasible to personally stay current on all issues and changes that impact successful management. 2) TPO is a wonderful resource that we are able to recommend to our members when they face potential issues or need assistance. The quality and service TPO provides allows us, and our members, to focus on what we do best while creating/maintaining a positive work environment. This relationship creates a win/win/win situation where all benefit."
Santa Clara County Medical Assn & Monterey County Medical Society: TPO Member Since 1994
William C. Parrish, Jr., (Former) Chief Executive Officer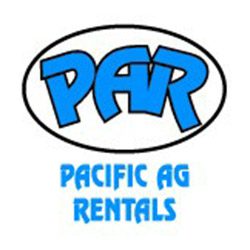 "We have grown to 54 full time employees covering all growing regions of CA from the Oregon border to south of Phoenix in Arizona. Until we found TPO, our HR practices included an employee manual dated 1994 and a yearly subscription to a web site HR service that sent out a few posters once a year. I knew the record keeping and regulations would increase when we grew to 50 employees so I started looking for a service to handle our HR needs. All of the TPO Team Members are nationally certified as Senior Professionals in HR and highly experienced specialists in their field. Susan let us know of all the services that were needed to be put in place and we made the decision about which items to prioritize and implement. In less than two months we were up to date with all of our employee record keeping, required training, custom employee manual, job descriptions and all of the forms required by law in an easy to use binder. I don't have to know how to implement an HR program I just need to know somebody who does; TPO is my somebody. I am very happy with TPO and what they have delivered. I know I am only one phone call away from a real person to answer my HR questions."
Pacific Ag Rentals: TPO Member Since 2010
Bart Walker, Vice President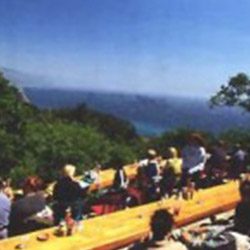 "The need to properly manage a company's greatest asset, its employees, is of the utmost importance and simply cannot be overstated in a competitive and ever increasing regulatory environment. TPO provides consistent and high quality training support to our company and its management team. Further, TPO's principals and its staff are gifted and quite effective in providing appropriate guidance and support in managing difficult or problematic employment issues. Nepenthe has worked with TPO to develop our Employee Handbook, improve our hiring and employee management procedures, and as reliable counselors in the area of employment law and liability. TPO is a critical partner to our on-going success in managing, nurturing and improving the quality or our staff. Success in these areas directly improves our overall economic success in the short term and enhances our prospects for continued long term success."
Nepenthe: TPO Member Since 2004
Kirk Gaffill, General Manager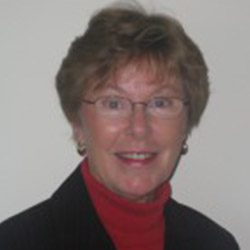 "TPO has been a great partner and you have been very instrumental in our success. In the last nine years, the Central Coast YMCA has grown to five branches in three counties with more than 500 employees throughout the year. Consistency and fairness in our personnel policies and practices helps build staff morale and create a stronger sense of teamwork.
TPO has provided not only the technical information needed to ensure exemplary HR practices, but you have mentored us as we developed our own human resources department. Your staff is outstanding and always helpful when we need advice on a challenging issue. Over the years, you have assisted us in staying current on HR regulations, trained us on a variety of topics and provided us with excellent advice. Our employees are our biggest asset and you have helped us in our quest to attract and retain outstanding staff."
The Central Coast YMCA: TPO Member Since 1999
Sharon Gish, (Former) Executive Director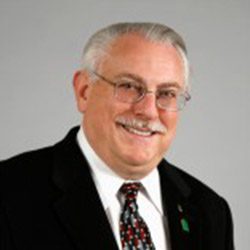 "Monterey County Bank has grown in the past several years and we now find ourselves with over 50 employees. The laws that govern employers with 50+ employees are often different than those with less than 50. TPO's guidance in these areas has been critical, in order for MCB to maintain our strict adherence to HR statutory regulations. Additionally, it has been very helpful to have the experts at TPO available when we encounter HR situations that may be unusual, or something we have not previously encountered."
Monterey County Bank: TPO Member Since 2005
Charles T. Chrietzberg, Jr., President/CEO/Chairman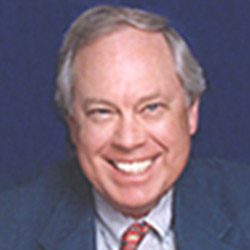 "The Foundation has grown to include 23 staff members in 5 different locations. TPO has been a great help by providing reliable "as needed" guidance for regulatory compliance and handling both formal and informal employee/management issues. You have also been instrumental in our professional development efforts by presenting impactful training programs including legal compliance for harassment & discrimination prevention and communications programs including leadership skills and conflict management. We rely on your regulatory expertise, impactful training programs and appreciate your good advice."
The Community Foundation: TPO Member Since 2000
Todd Lueders, (Former) President/CEO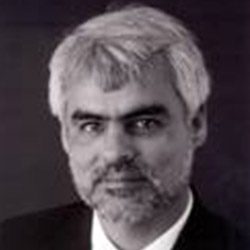 "Chartwell School is a non-profit that has experienced steady growth and development over the span of 25 years. Navigating through the often-tumultuous waters of human resources for the past ten years is something that TPO has done with excellence and precision. Knowing that answers, advice and support are only a phone call or e-mail away has truly made me feel as if our HR department is just down the hall. The staff is always professional, knowledgeable, accessible as well as personable. We have come to think of Jill, Robert, Melissa and the entire TPO staff as an extension of our team. They have taken time to get to know our organization and the population we serve. This understanding has helped TPO more effectively serve Chartwell and meet our needs. We value the many years of dedicated service TPO has provided with appreciation."
Chartwell School: TPO Member Since 1997
Douglas Atkins, (Former) Executive Director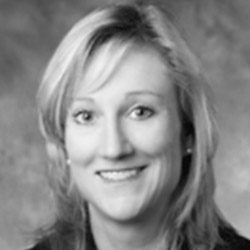 "As an organization with 15 different locations spread across two states, our human resources needs are both unique and challenging. TPO has provided us with a coordinated and comprehensive approach to addressing this situation. Additionally the management team has greatly benefited from the training seminars, including those offered in a large group format with other companies and particularly those customized to address our particular issues.
TPO has walked us through a variety of diverse employee situations over the years, using an effective combination of sound HR advice, practical solutions and a little humor. Jill, Robert and their entire team have always "been there" for us, to listen and advise, and we are very appreciative!"
Four Sisters Inns: TPO Member Since 1993
Shelley Post, President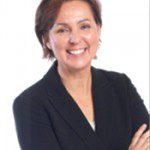 With [TPO's] help, I have been able to take a step back from some of the day-to-day human resource challenges.... We now have a current Employee Handbook, HR Administration Kit, and the HR expertise we need – when we need it.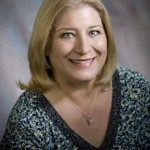 We count on TPO to be our HR experts and guide us through things such as policy revisions, coordination of leaves and benefits, staff development – even third-party investigations. With TPO, I have confidence that our HR house is in order.
February 5th, 2014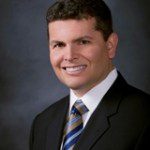 Hiring TPO is one of the best things I have ever done. I now have my own HR Director who has big corporation experience for a fraction of the costs. We began using our membership benefits immediately, and it paid off. Thanks to TPO, I now feel a lot more confident in managing human resources.
March 9th, 2014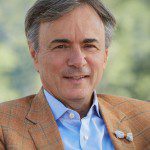 Management practices and HR policies require constant review, revision, and subsequent comprehensive training to remain in compliance with the volume of regulations and requirements. At Robert Talbott, we strive to maintain HR practices that promote positive employee morale and loyalty. Over the years, we have relied on TPO as a trusted resource to safeguard that our employment practices are compliant.
November 30th, 2016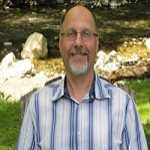 The TPO staff has always been available to us for training, education, and questions. Their assistance has become an integral and invaluable component of our operation.
September 9th, 2013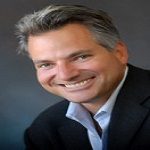 We've been working with TPO for over a decade, and they've never let us down. They've kept us compliant with all the latest rules and regulations. They are an important part of our team!
September 9th, 2013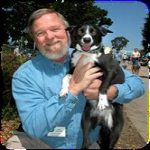 TPO's Management Excellence Series is a vital resource that helps us provide exceptional training for our managers. They return from TPO training with the confidence and skills necessary for effective team leadership.
September 9th, 2013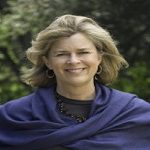 Relying on TPO to be our HR expert relieves us from having to focus on (and pay for) HR management every day. TPO makes sure that we are following the laws and regulations – which is part of setting an example for our young people.
September 9th, 2013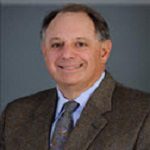 The relationship and partnership with TPO have been invaluable and have allowed us to grow to become the largest full-service public relations firm on the Central Coast!
September 9th, 2013